July Products Spotlight
Buzz Away Spray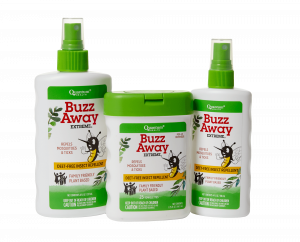 To enjoy your time outside, mosquito-free, pick up a bottle or towelette pack of Buzz Away Extreme. This plant-based bug repellant is the perfect solution to keep your whole family mosquito bite-free, naturally! Buzz Away Extreme is sold in 8 and 4 fluid ounce bottles, and a pack of 25 towelettes. The different options are easy and safe for the whole family to use.
Buzz Away is DEET-free. DEET is the more digestible name for the chemical N,N-Diethyl-3-methylbenzamide, which is an ingredient in most non plant-based bug sprays. Although there is no conclusive evidence that DEET is harmful to humans, many studies have found a higher risk for health issues for those who are exposed to high levels of DEET. The ingredients in Buzz Away are safe and all natural: castor oil, citronella oil, cedarwood oil, peppermint oil, and other essential oils.
Buzz Away (and Herbs Etc) offers Sting Soothe, which provides comfort to pain and itching that comes with bug bites, and Itch Nix, which combats discomfort due to exposure from poison ivy or poison oak.
Keeki's Sunscreen
Who doesn't want a sunscreen that smells like banana cream pie?! This all-natural formula will keep your skin protected from the sun's harmful rays.
This sunscreen offers moisturizing components like organic jojoba oil and shea butter to keep your skin soft and smooth. Keeki's Sunscreen is SPF 15 and recommended that you reapply every 40 minutes.
Seeds, Microgreens and Sprouted Foods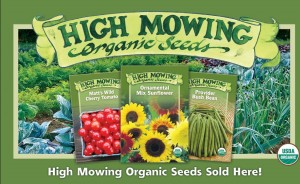 At Herbs Etc we are expanding your sustainability and healthy eating opportunities by offering an entire new line of organic food supplies. Herbs Etc new carries High Mowing Organic Seeds for vegetable gardening, including herbals and flowers, as well as year-round seeds for micro-green growing in trays or sprouts in your very own kitchen!
Growing greens by tray or jar is super easy and fun. Adding 1 tablespoon of sprouts or micro-greens to your sandwich or salad is like consuming a high-quality enzyme with your meal! Having this super concentrated nutrition available all year-round is a perfect way to take your health program up a notch. Stock up on next year's garden seeds while quantities last. For more information, call (989) 773-3636.