Natural Healing Services and Products: About Us
Naturopathic Experts Here to Help You!
Herbs Etc is a retail store providing natural health products and services that empower people to take charge of their own health and well-being. We staff experienced naturopathic consultants and therapists who are dedicated to helping customers and clients understand and improve their health; they are qualified to provide nutritional advice and suggest natural health remedies. We are Mount Pleasant's foremost authority on natural health and the place to find healing strategies that address all aspects of your health and well-being for you and your whole family.
Natural Health Services & Therapies include several types of Therapeutic Massage, Health and Diet Consultations, Iridology, Colon Hydrotherapy, Voice Analysis, Color Therapy, Biological Terrain Assessment, Live Blood Cell Analysis, Infrared Sauna, Detoxing Foot Soak, Body Vibe Machine, and more.
Natural Health Products available include herbs, vitamins, minerals, supplements, herbal teas, books, essential oils, massage therapy supplies, organic personal care, environmentally safe water containers, ear candles, products for specific blood types, one of the largest selections of homeopathic remedies in the state, healthy snacks, and organic chocolates. We also have DIY supplies, jewelry, tinctures, salt lamps and more! Stop in and check the wide selection of items – we are constantly updating them and bringing in new products.
---
Meet Our Staff
Herbs Etc is staffed by experienced consultants and therapists who are dedicated to helping you understand and improve your health, provide nutritional advice and suggest natural remedies.
Naturopaths and Therapists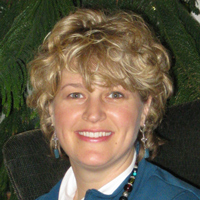 Bessheen Baker, N.D.
Founder and Owner of Herbs Etc, Certified Naturopath, Board Certified Naturopathic Doctor
Bessheen is a naturopath with a passion for creating life-changing programs. Her background in Natural Health goes all the way back to her childhood. Appointments with her focus on nutrition, non-invasive forms of analysis such as Iridology, Sclerology, Muscle Response Testing and much more. Bessheen is also the founder of the Naturopathic Institute and Naturopathic Community Center.Bessheen Baker, ND – Herbs eEtc was founded by Bessheen Baker and her young family in 1995. She continues to be the owner of Herbs etc and keeps a busy schedule of offering services to existing clients while supporting and training other members of the Herbs Etc team. Bessheen teaches several courses for the Naturopathic Institute while serving as it's Director of Education. She enjoys working on her own ranch and developing herbal and vegetable gardens there. Her focus remains on education of the people in order to empower them to good health.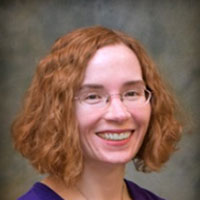 Amy Jo Howard, C.N., C.H., N.D.
Certified Naturopath, Certified Homeopath, Board Certified Naturopathic Doctor
Amy Jo has a Bachelor of Science Degree from Central Michigan University and has graduated from NITE as a Certified Naturopath and Certified Homeopath. Working in the natural health field for over thirteen years, she sees clients on a daily basis and educates them on how to take charge of their health and return to a state of well being. Amy Jo also teaches several courses at NITE and MidMichigan Community College. With her friendly smile and knowledgeable skills, she will help you find balance with your individual health concerns.Amy Jo Howard is a Board Certified Naturopathic Doctor, Certified Naturopath, and Certified Homeopath. Before pursuing her love for natural health, Amy Jo graduated from Central Michigan University with a Bachelor's Degree in English and Psychology. She has been seeing clients in both a consultation and bodywork therapy format as well as teaching in the field of Naturopathy for twenty years. By engaging with people on a personal level and helping them discover new and simple ways to improve their health, Dr. Howard inspires her clients to find answers and gain success in their efforts toward ultimate wellness. She truly enjoys creating unique and personalized health programs for her clients in addition to teaching them the many different ways that the body communicates with us regarding its state of balance. Dr. Howard is currently accepting new clients, and you can make an appointment by calling (989) 773-3636.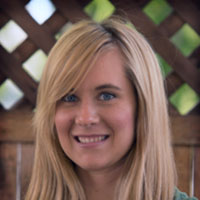 Rachel Friesen C.N., N.D.
Certified Naturopath and Naturopathic Doctor
Rachel is a Board Certified Naturopathic Doctor and in the process of becoming a licensed massage therapist as well as getting a degree in psychology. She is a health consultant at Herbs Etc and has a passion for helping people empower themselves through better self-care. Rachel encourages a holistic approach to health which emphasizes the balance of the physical/structural, mental/emotional, and spiritual aspects of the body. Her goal is to help people understand their individual bodies better and determine natural ways they can use to care for them.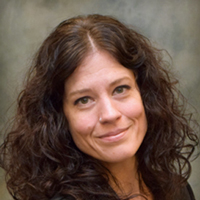 Ashley Rae Stevenson
Intuitive Counselor and Holistic Bodyworker
With over 20 years combined experience and education in massage, yoga, psychology, art and natural health, Ashley provides natural wellness-based services and tools for relieving physical and emotional distress. Examples of techniques that may be employed in a session can include: mindfulness and meditation approaches, creative problem solving, simple art therapies techniques, guidance in behavioral change, grief work, subtle energy balancing and release, reflexology, and aromatherapy. Ashley holds a master's degree in professional counseling, a bachelor of fine arts degree in visual arts and psychology, and certificates in therapeutic bodywork, Hatha yoga and Reiki. She is an alumna of Central Michigan University and the Naturopathic Institute of Therapies and Education.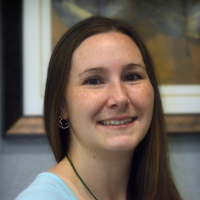 Denise Denman C.N., N.D.
Certified Naturopath and Naturopathic Doctor
Denise is a Natural Health Practitioner currently taking on new clients at Herbs Etc. She is also finishing her fourth year of students at the Naturopathic Institute where upon completion she will earn her Certified Naturopath and Naturopathic Doctor credentials. She sees clients for natural health evaluations, reflexology, colon hydrotherapy appointments and more. Denise also works in the Herbs Etc store and is more than happy to help customers and clients using the knowledge and skill sets she has acquired over the seasons.
Pete Imlay, LMT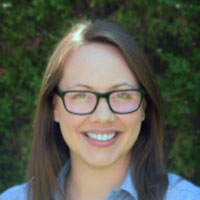 Leah Neeb, NHE, LMT
Leah originates from Bad Axe, which is located in the thumb of Michigan. She conducted her massage education at Baker College of Cass City. In December 2013, she graduated from their massage program. Shorty there after, she began her venture at NITE. She plans to finish the Naturopath program. Leah also studies at Central Michigan University, her main focus is psychology. Leah has a passion for learning and teaching others about her studies.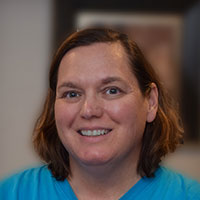 Teri Straus, BS, MS, LMT
Teri specializes in therapeutic massage, emphasizing deep tissue, myofascial release, lymphatic drain and reflexology. She has earned her BS degree in Civil Engineering and her MS in Construction Management. She served 20 years in the US Army as an Engineer Officer. Upon retirement, she returned to her hometown of Beal City, and started the Therapeutic Bodywork Practitioner program at the Naturopathic Institute. She graduated at the top of her class, and is currently working at Herbs Etc. Teri is enthusiastic about her new career because it is a great way to continue to serve and help people.
Staff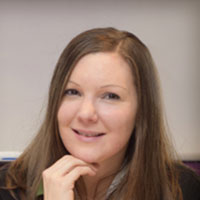 Lori Becker C.N., N.D.
Assistant Store Manager
Lori wears many hats here at Herbs Etc and the Naturopathic Institute. She is the instructor for the third-year program course "Sacred Geometry and the Healing Art of Feng Shui". Lori is dedicated to teaching the art of creating sacred space and as a Feng Shui Advisor, she assists clients on their path with a dynamic approach to healing. Lori attended Delta College for Graphic Design and Art History. Lori has also earned a Permaculture Design Certification under Wayne Weiseman who is the Founder the Permaculture Project LLC. Lori's ongoing area of specialty and personal focus resides in Hermetic Science and Philosophy. Lori is passionate about applying this powerful philosophy and the Fundamental Laws of Nature to the training and development of her students as well as clients. Lori is a graduate of the Doctor of Naturopathy Program at The Naturopathic Institute of Therapies and Education.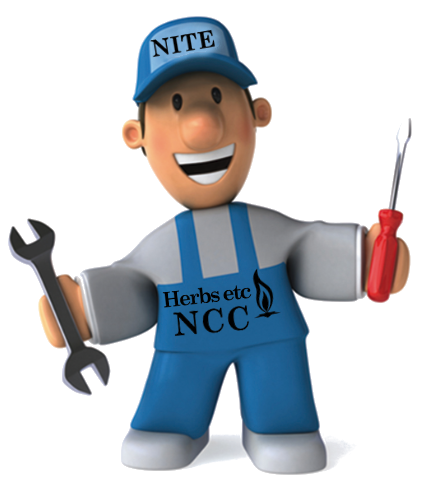 Herb Lewis
Chief Executive Maintenance Officer
After retiring from the field of construction, Herb was taking it easy at home, attending the occasional bowling tournament and traveling with his wife, Sally. He now completes multiple tasks inside and outside of Herbs Etc., as well as develops and maintains our herbal gardens. Herb is kind and helpful no matter the task.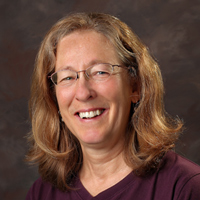 Ginny Haight
Store Associate
Ginny has completed the first year in the natural health program at the Naturopathic Institute and brings many years of life experiences to Herbs, etc. Customers are welcomed by Ginny's warmhearted and supportive nature encouraging all to continue their natural health journey.
Sidney Aldrich
Store Inventory Associate
Sidney is a very kind, innovative and driven young lady who grew up in Mt. Pleasant, MI. She is very new to natural and homeopathic remedies, but is ready and able to learn (with the help of our lovely staff) all that is necessary to help our customers. Sidney is currently attending Mid Michigan Community College, to earn her Associates Degree in Visual Arts and will later transfer to Kendal College of Art and Design, to continue to expand her artistic abilities. Being very interested in many different types of art and culture, Sidney would like to travel and learn more about foreign countries.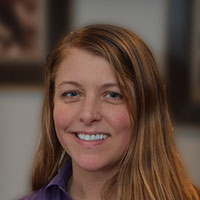 Kelly Snyder
Store Associate