NITE Light, the quarterly newsletter for NITE, the Naturopathic Community Center (NCC) and Herbs etc is here again for spring 2018! Spring is a wonderful time—the weather is getting warmer, and spring cleaning begins! Spring cleaning your home is a great thing to do, but we can't forget about the spring cleaning our bodies as well. There are many ways that we can naturally cleanse our bodies and have them function at their optimal capacities. This newsletter will give you great information on cleansing therapies that purify parts of your body like your liver, boosting your mood and immune system after a long winter, spring cleaning your home with cleaning products that don't harm your health, and more:
Rope Worms & Respiration
Living Streams – Probiotics by Skin, Eyes, and More
Want Your Brain to Feel Amazing?
NCC 2018 Public Seminars
Free Tuesday Teaching
Mushrooms to the Rescue
Protect Yourself from the Flu
Biodynamics – What Is It?
Permaculture Courses
Spring Cleansing!
Let's Keep It Clean
Sacred Feminine Retreat and Council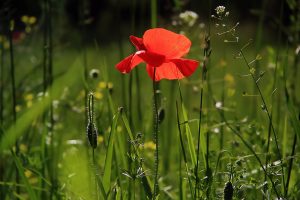 Whether you're just beginning your natural health journey or are a seasoned naturopath, our newsletter will help you along to achieving a healthier and happier you.
Again, we here at NITE, NCC and Herbs etc. want to thank our students, faculty, alumni, guests and customers for the support they give us. Their support allows us to continue providing the natural health education, services and products that promote healthy lives. Follow the link below to download our newsletter, and if you're interested in learning more about natural health products and remedies or about the naturopathic programs NITE offers, you can contact us using one of the links below to request more information.